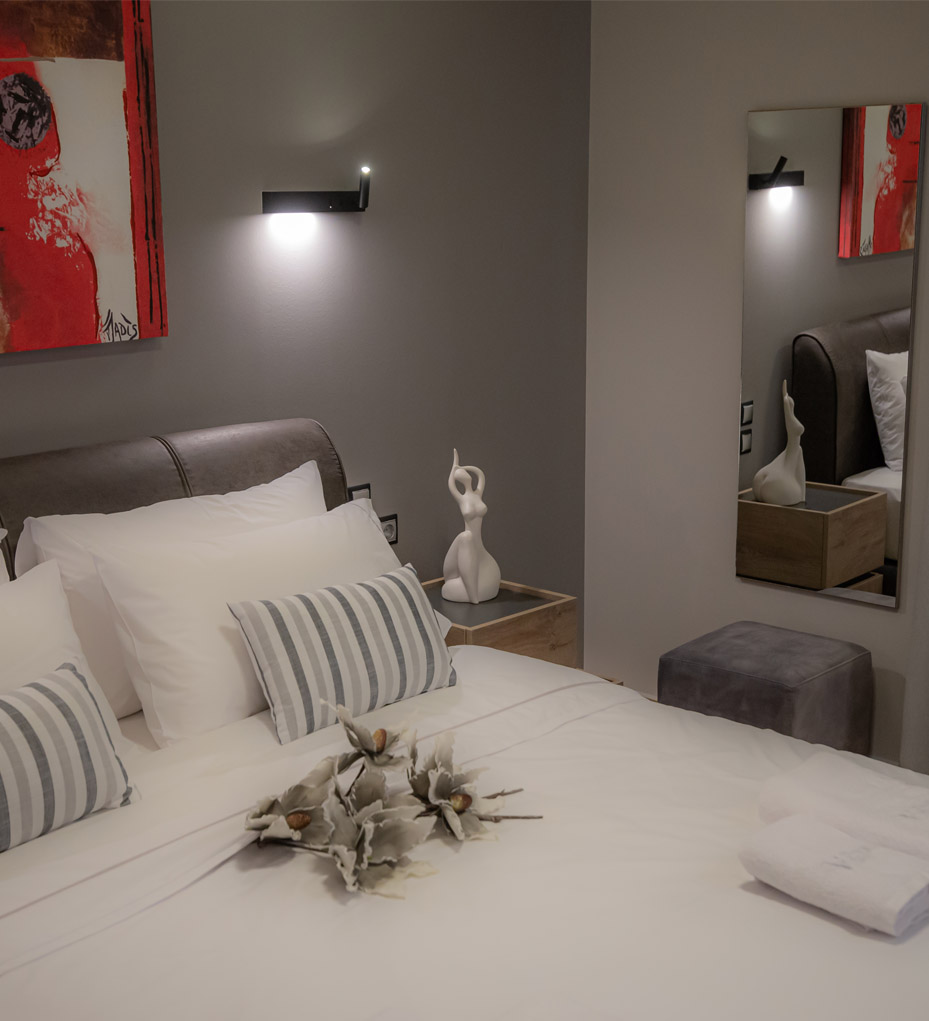 Enjoy your stay in one of the modern studios of The Victoria Lefkada. Suitable for 2 guests, the studios are equipped to suit your needs.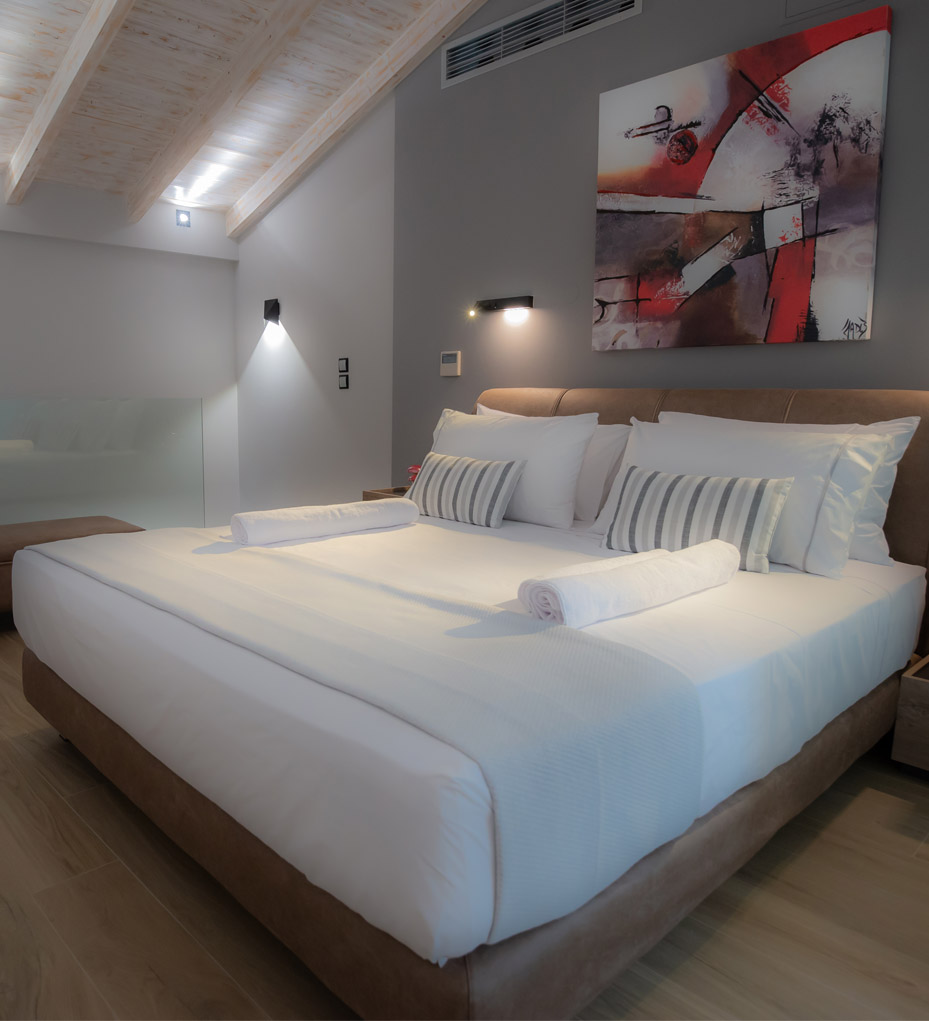 These stylish lofts are suitable for 2 guests. They are made up of two levels and include a large living area, one bedroom and two en-suite bathrooms.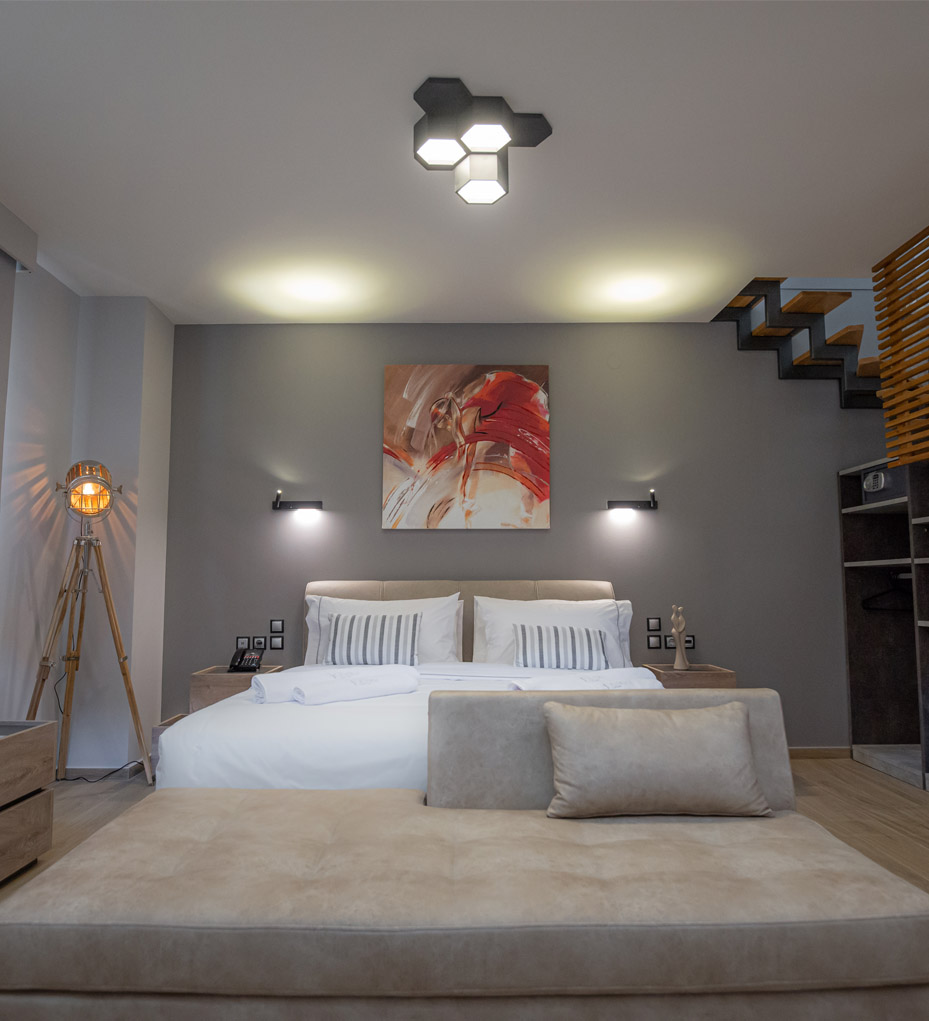 The two-bedroom lofts are suitable for up to 4 guests. They include a sitting area, two bedrooms (one on each level) and two en-suite bathrooms.